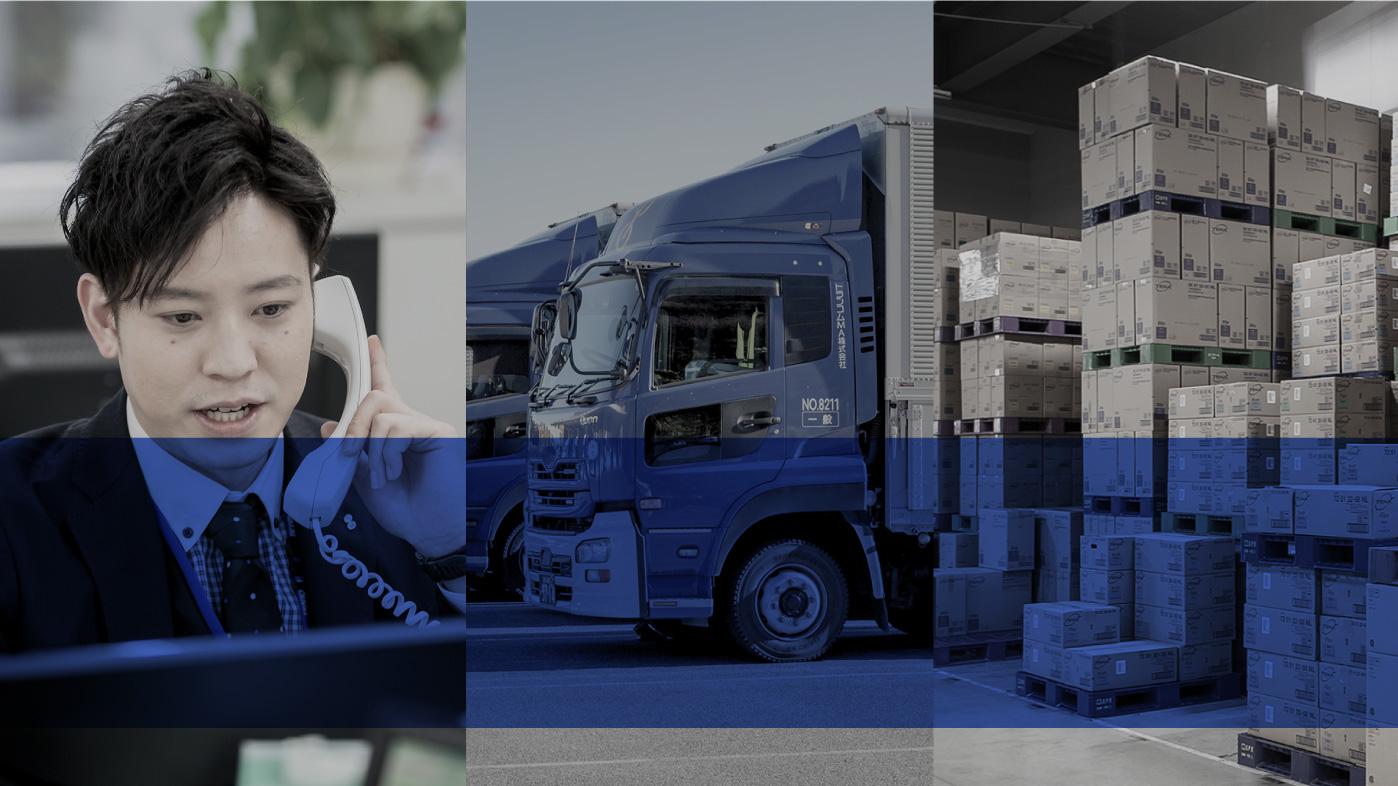 Our ability to apply our service lineup effectively in line with customer needsOur
ability to turn theoretical solutions into practical ones based on experience and analysisOur
information collecting ability bringing customers and partners together,
backed by the human resources to coordinate tie-upsWhat sets Trancom apart is its "power to combine".

Analytical and proposal strength
Realizing logistic systems that exceed customer expectations
First we establish an overview of the customer's logistics network flow to develop a visual representation of the current situation, which is used to identify problem areas and introduce high quality theoretical solutions towards optimizing the logistics network.
Items that are expected to produce results are analyzed and evaluated quantitatively, which is used to design a realistic, optimal logistics system from the perspective of streamlining the entire supply chain.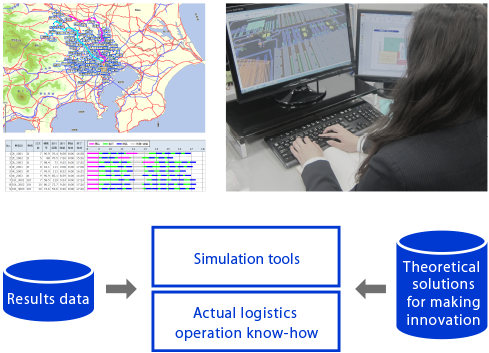 Site management/improvement strength
Continually implementing logistics improvements from the customer's point of view
We develop an accurate understanding of customer issues and requests and leverage our vast know-how in managing and improving logistics systems developed over the years to provide customers with services best suited to their business from a perspective that remains firmly rooted in the customer's on-site logistics operations.
We use logistics KPIs set together with the customer to provide a visual representation of the targets for, and current state of, logistics operations.We repeat a cycle that consists of the early recognition of logistics issues and the prompt planning and implementation of countermeasures to maintain optimal, efficient logistics operations.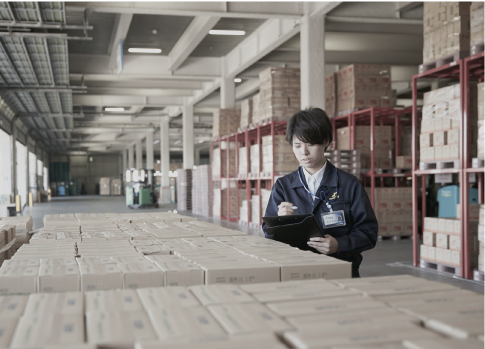 Network
Trancom provides exemplary customer support, backed by the No. 1 transportation and delivery network in Japan
In addition to 58 logistics centers and 43 information centers nationwide,
Trancom's national transportation and delivery network is also backed by approximately 13,000 partner companies.
This overwhelming strength to collect vehicles is leveraged to provide customers with the optimal transportation service solutions.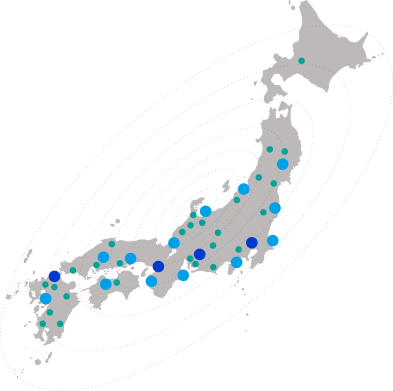 Power of Trancom